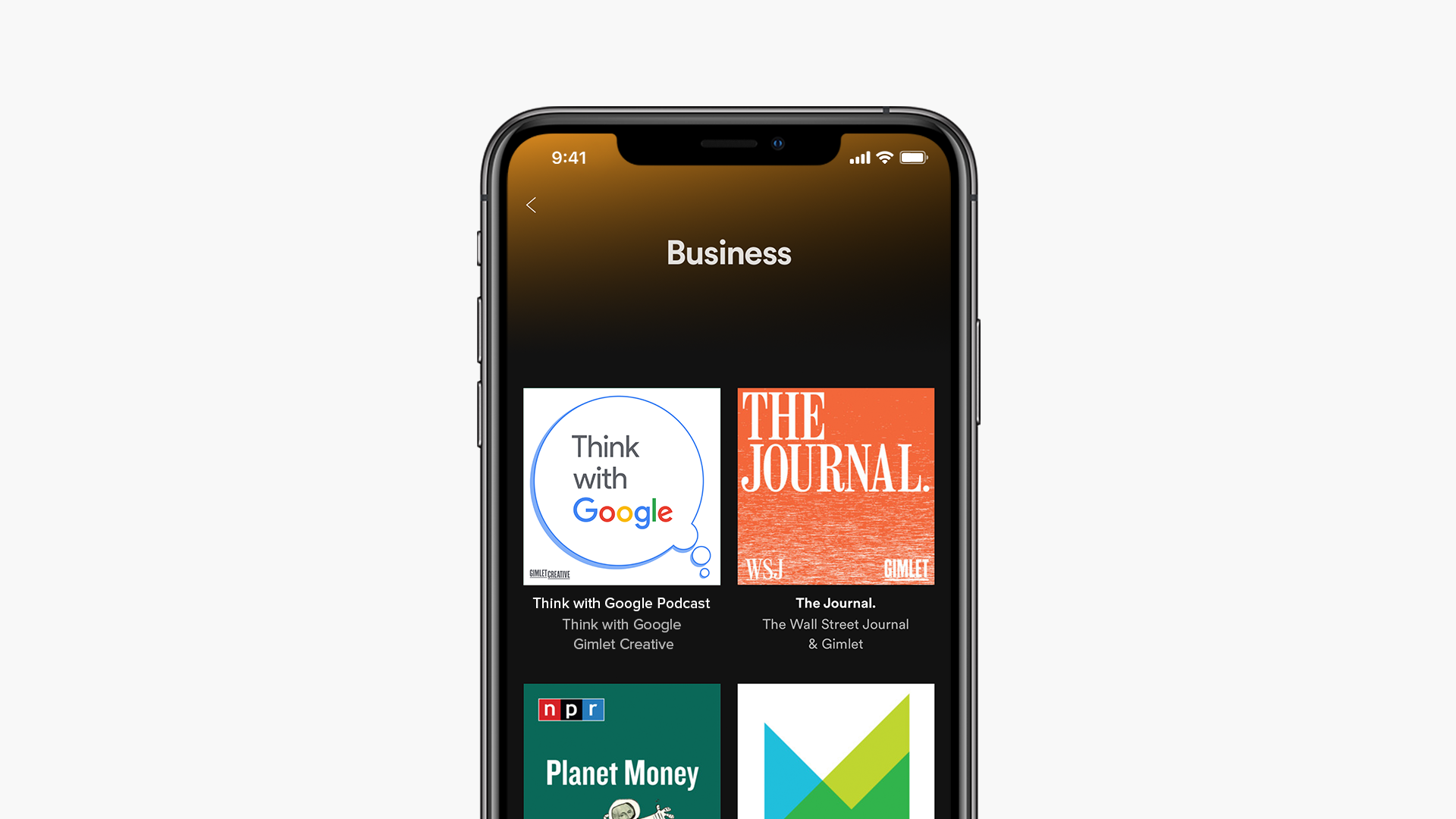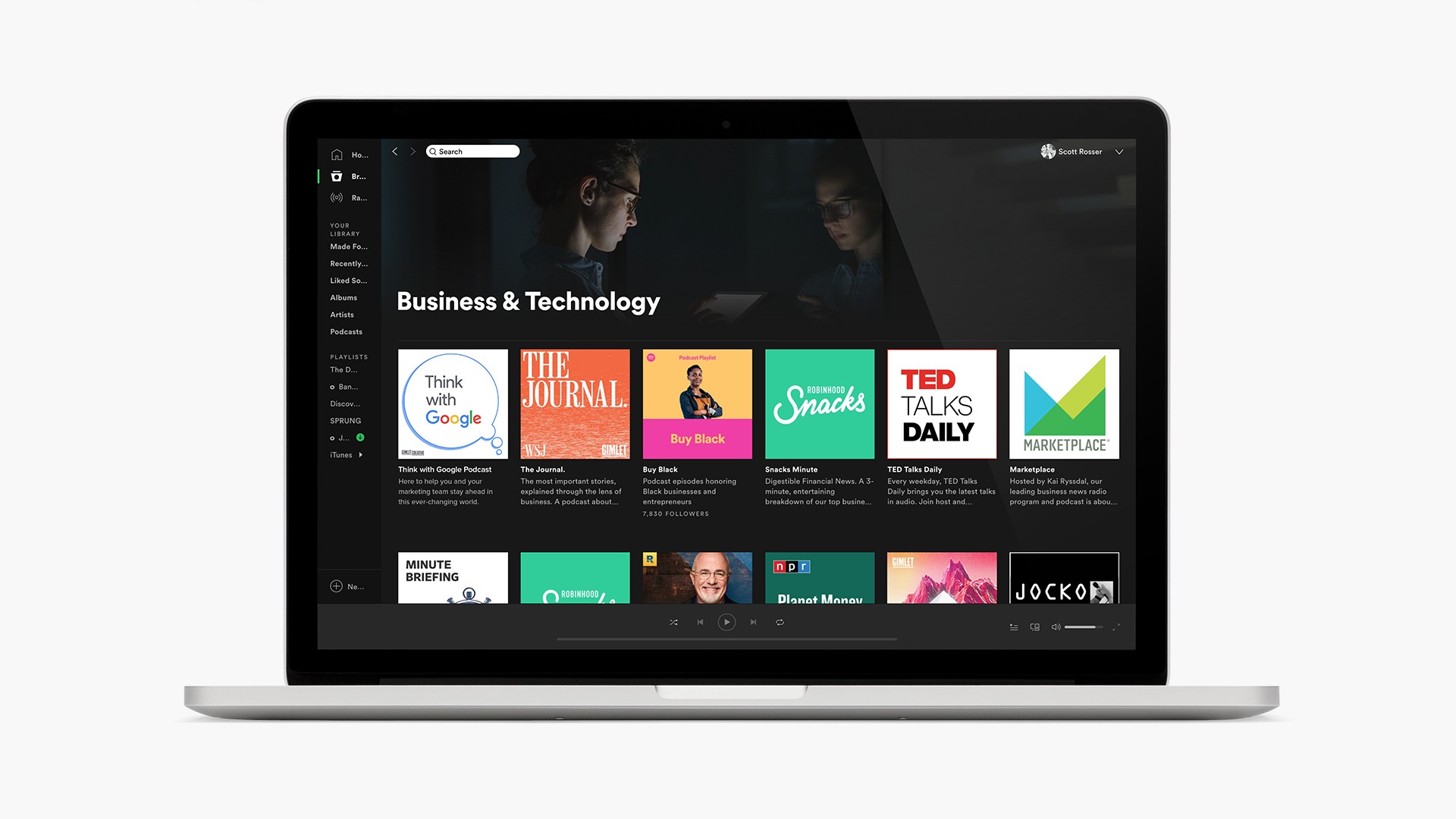 Since the name of the podcast is synonymous with the brand, we built off our standard white background and used the Think with Google logo as the hero element, surrounding it with a Google blue thought bubble to help it pop on the platform.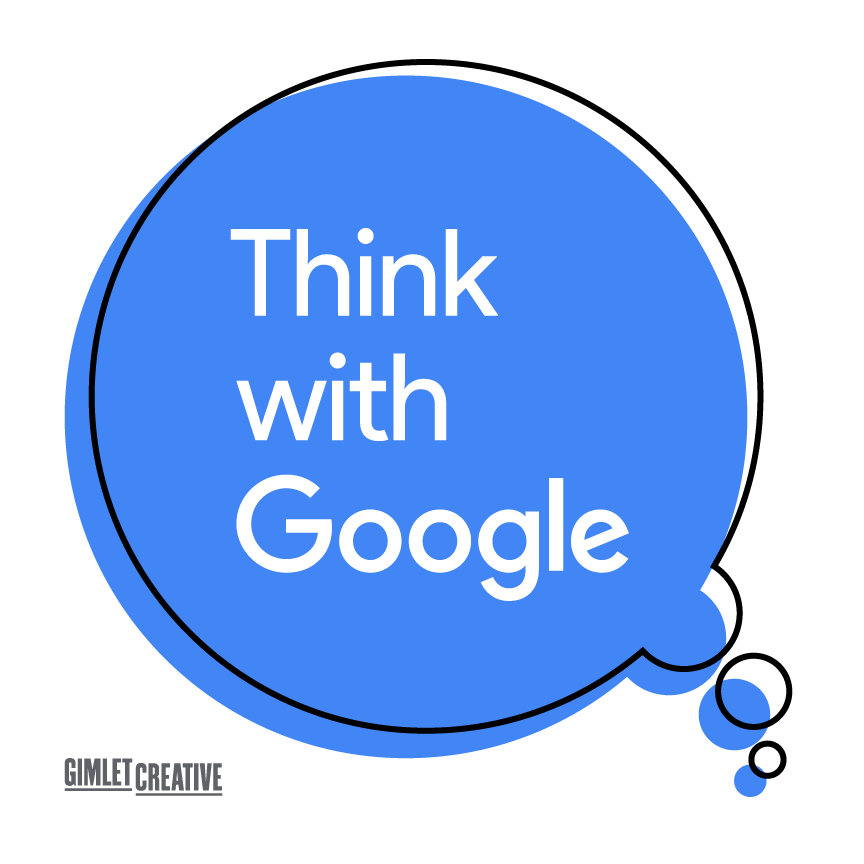 Of the many iterations we explored in selecting the logo, these were our three final considerations. Ultimately, the logo on the left (seen in motion) felt the most on-brand.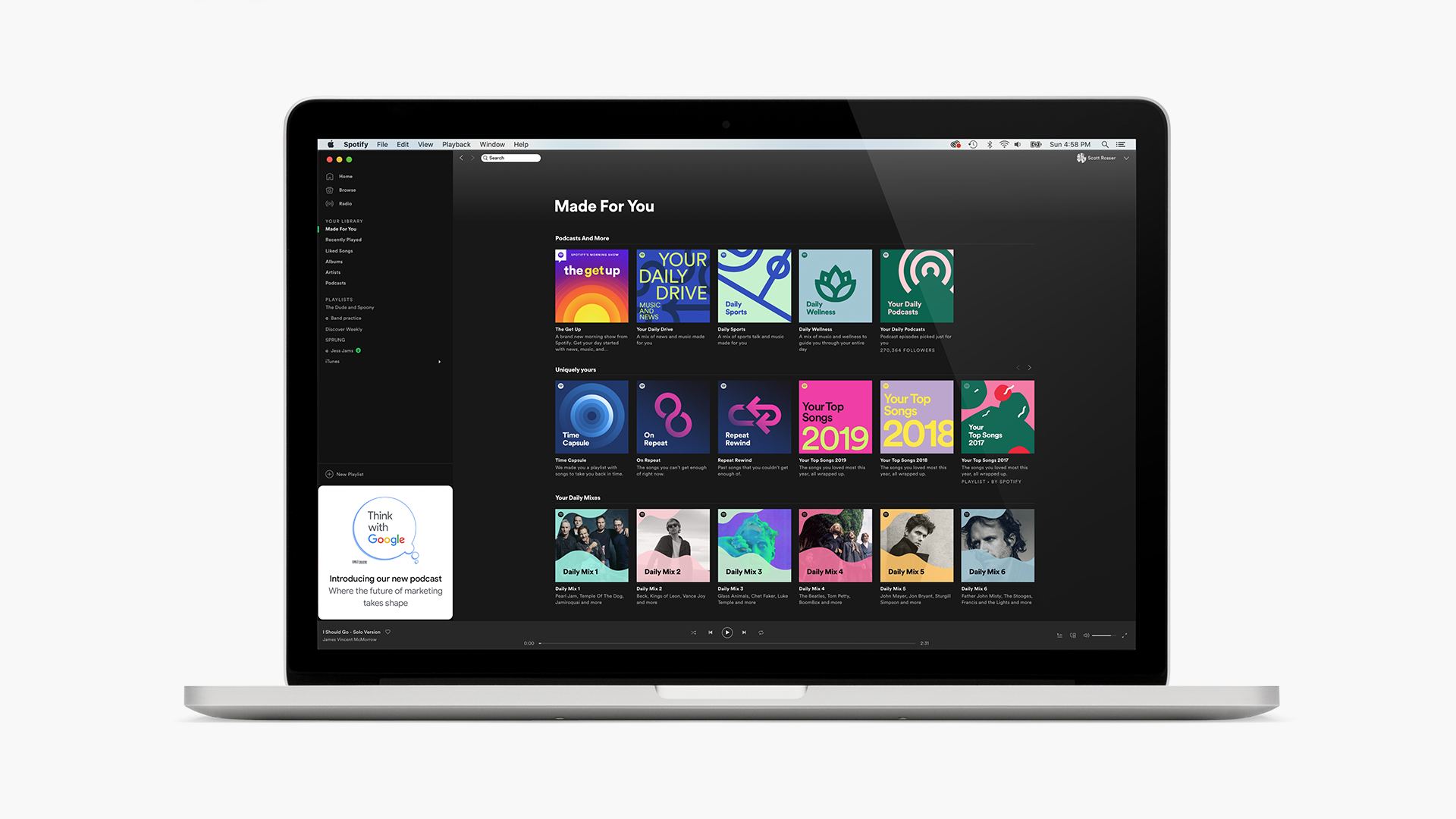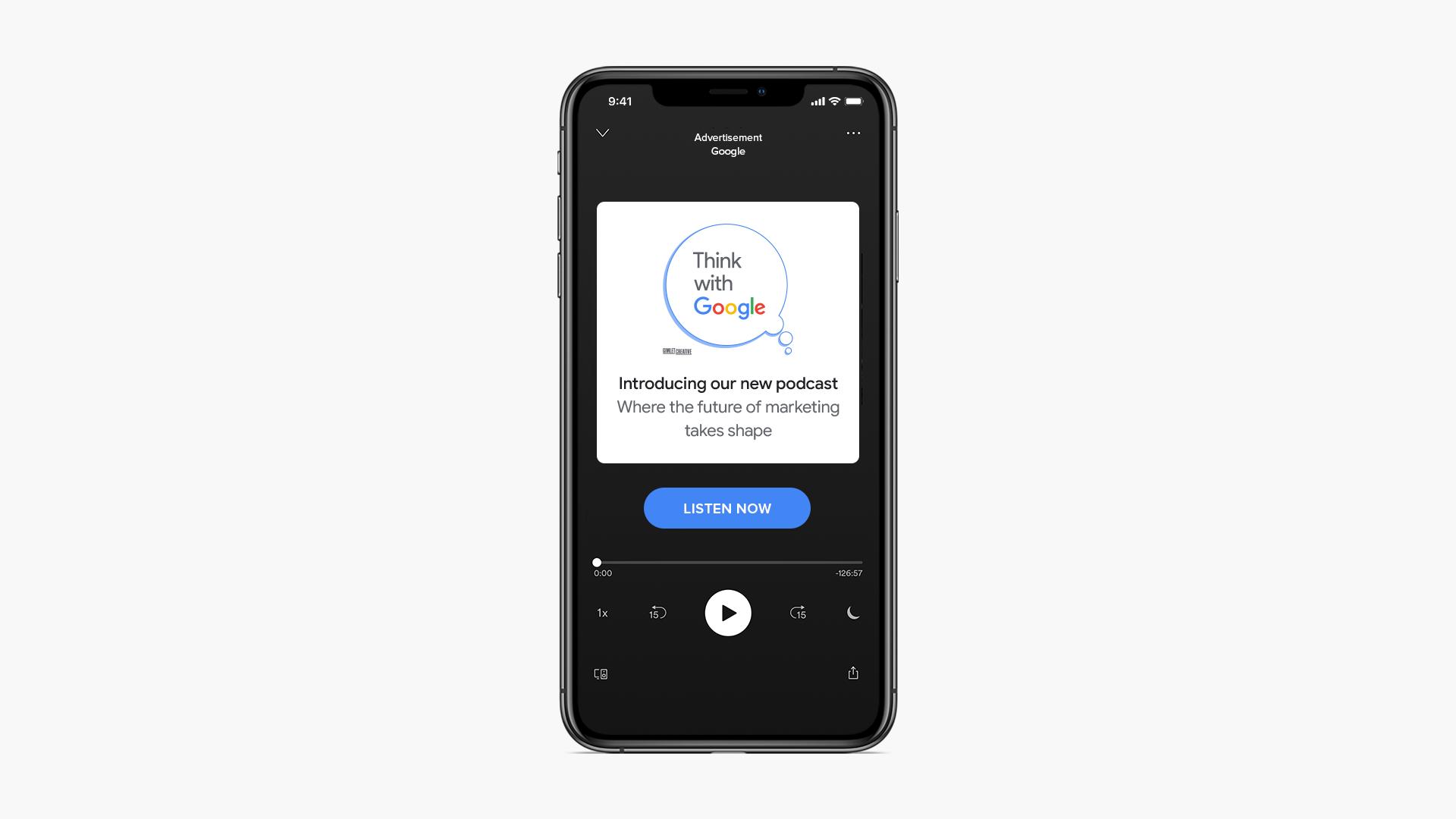 To promote the podcast, we rolled out a multi-pronged paid media campaign targeting marketing and advertising professionals. This involved creating in-app and on-site display banners for Spotify as well as pre-roll and bumper ads for YouTube.