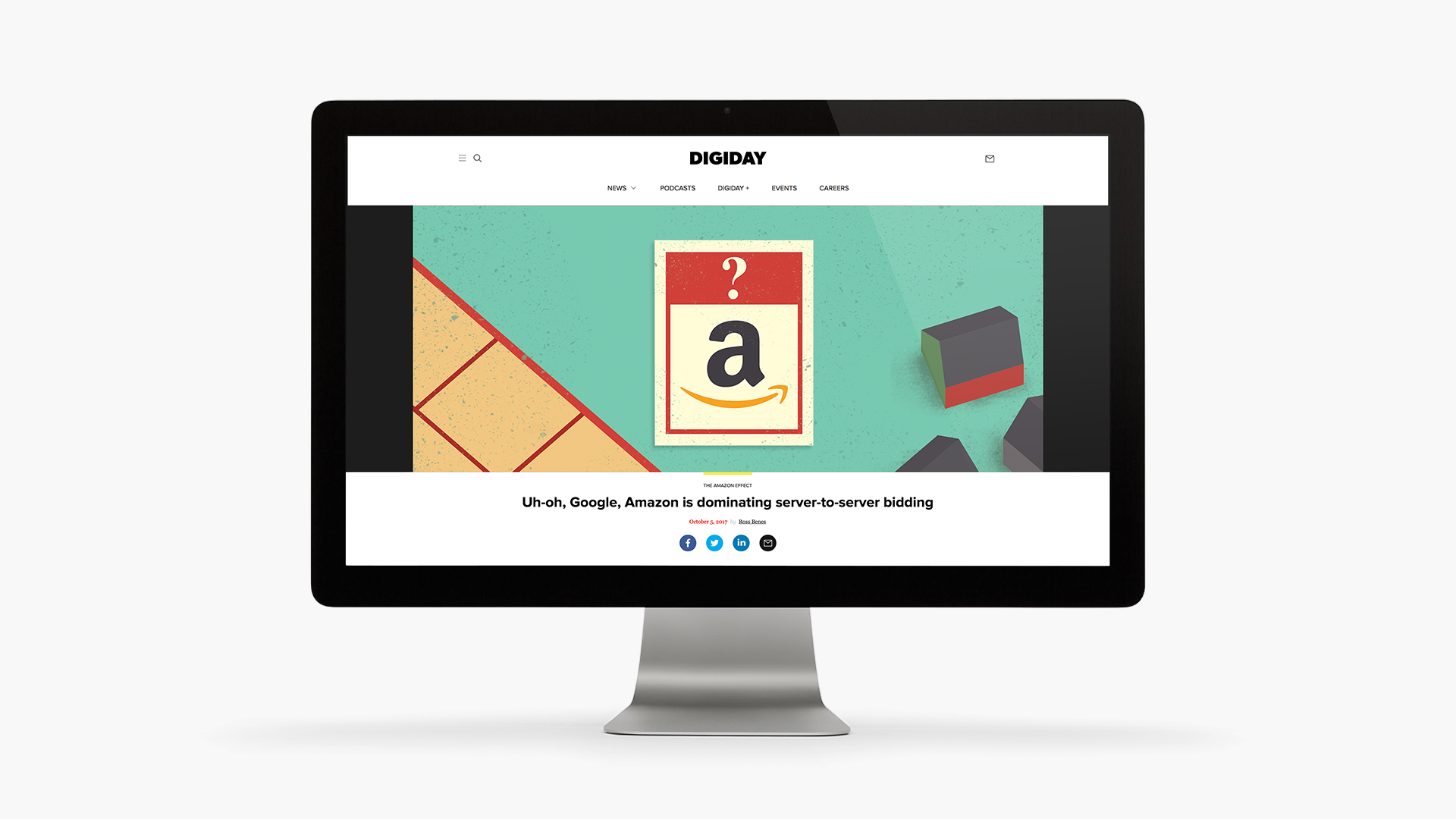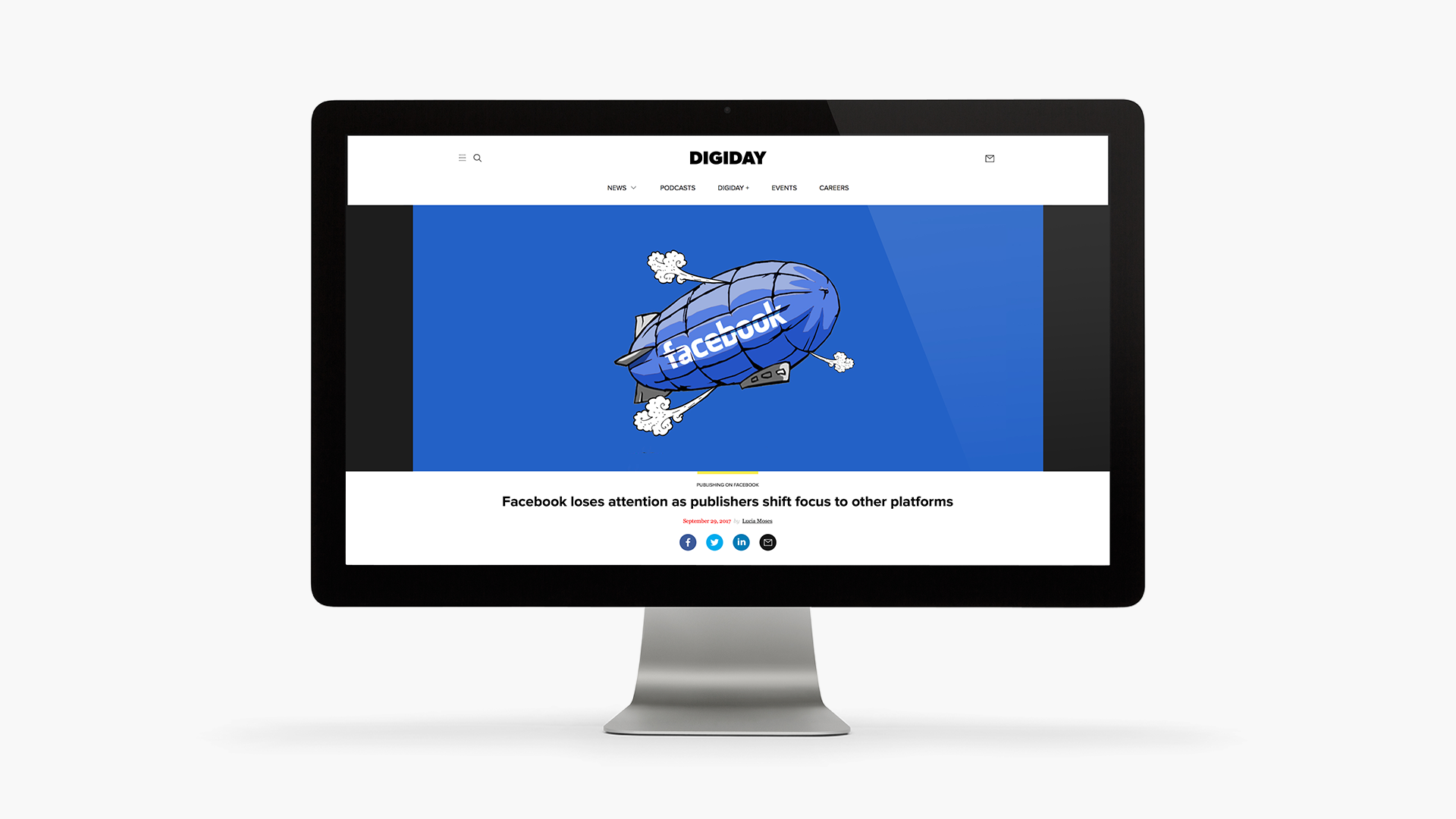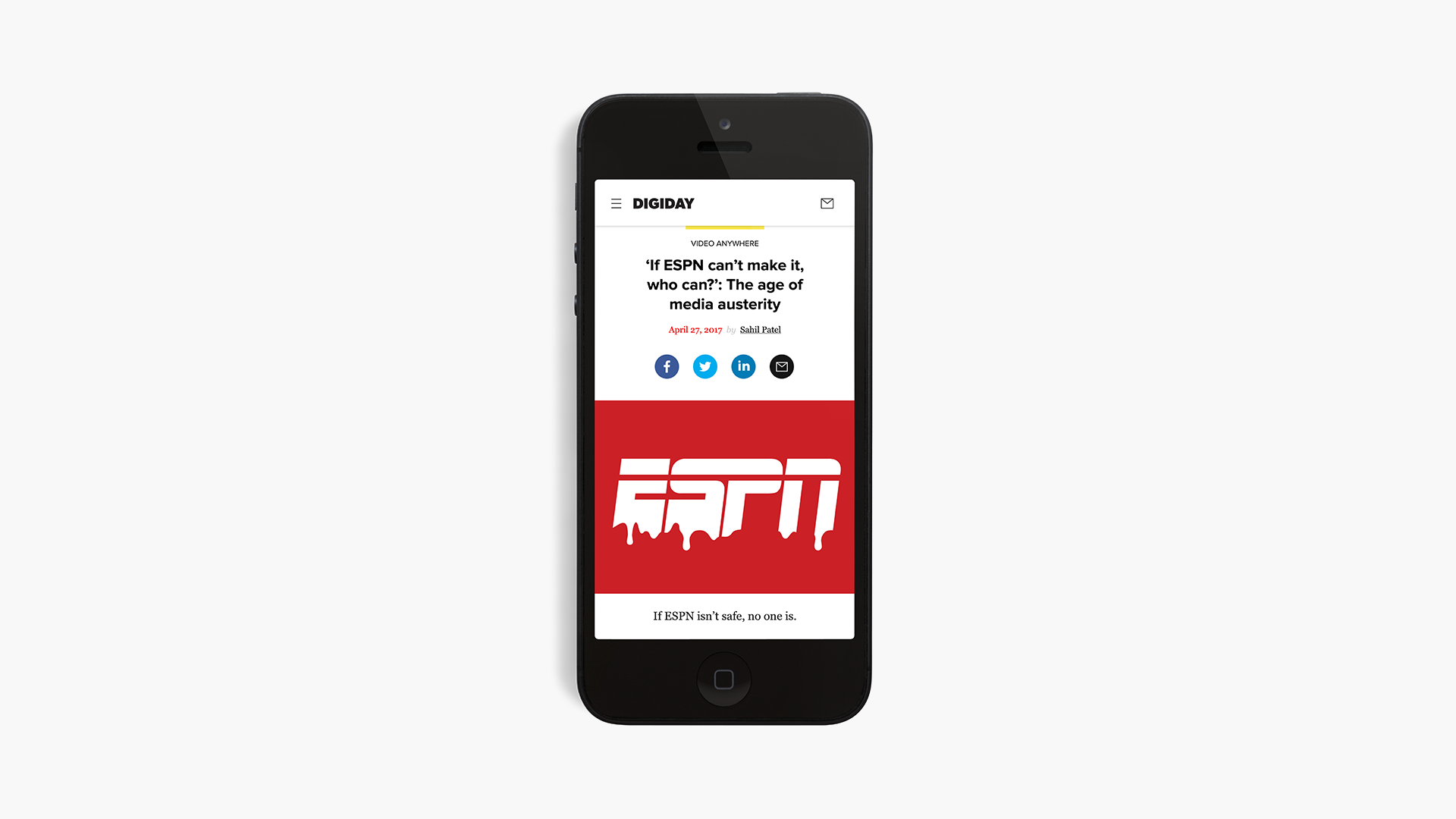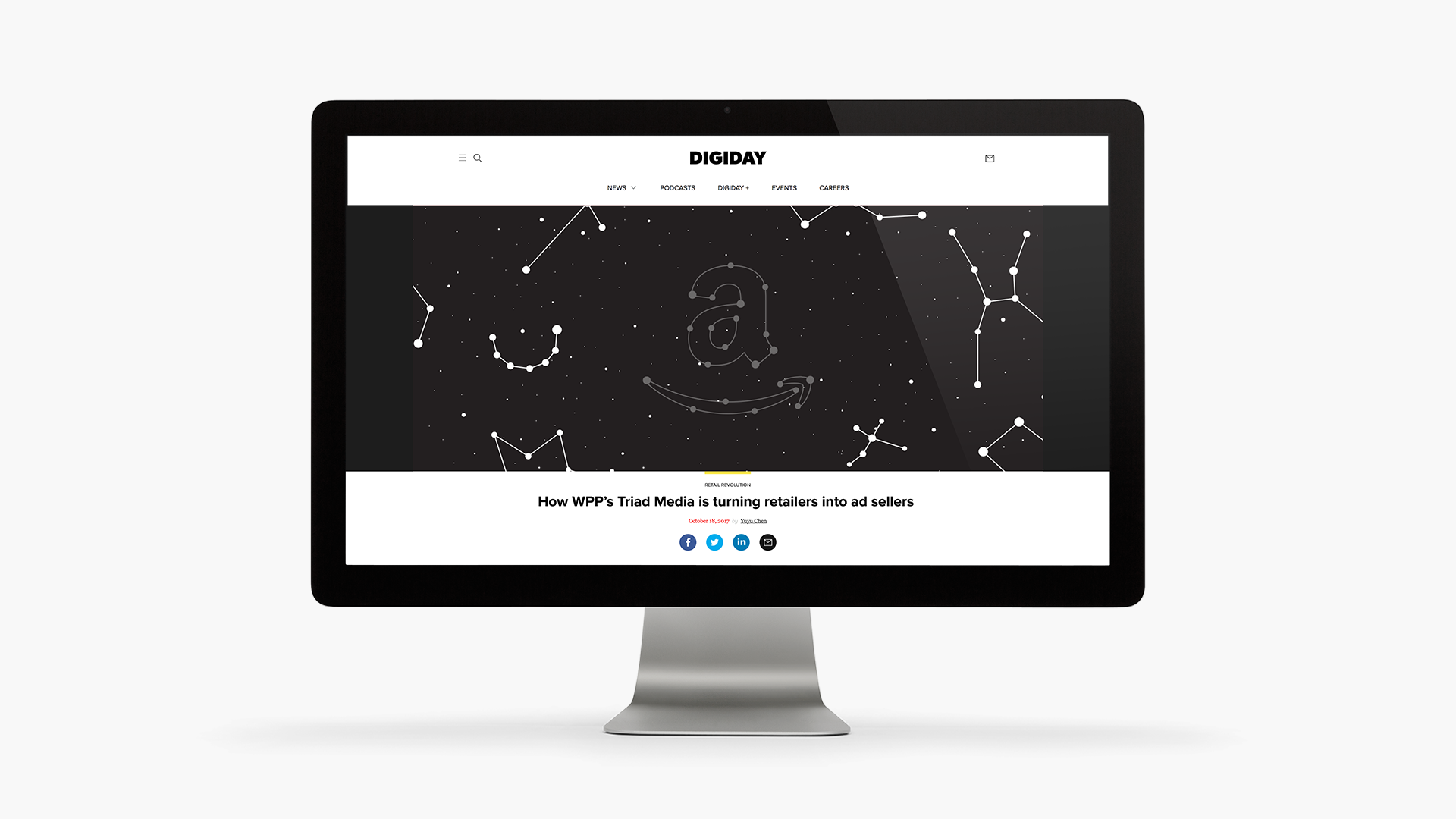 For Digiday's website, the challenge was to create artwork that helped bring to life articles about media and marketing phenomenon that could be obscure and intangible. I worked with journalists as they were writing to concept artwork that felt witty and fresh.​​​​​​​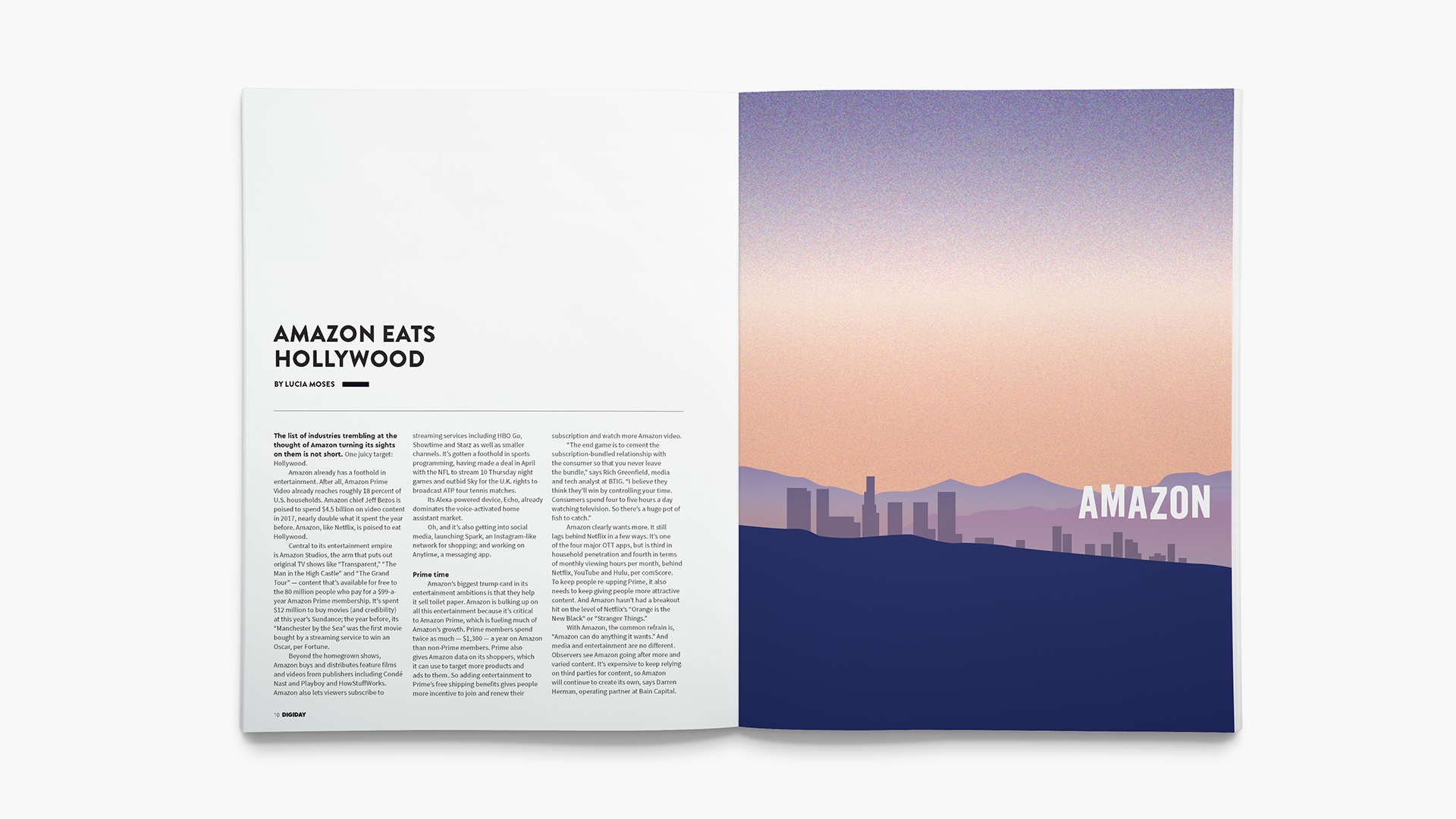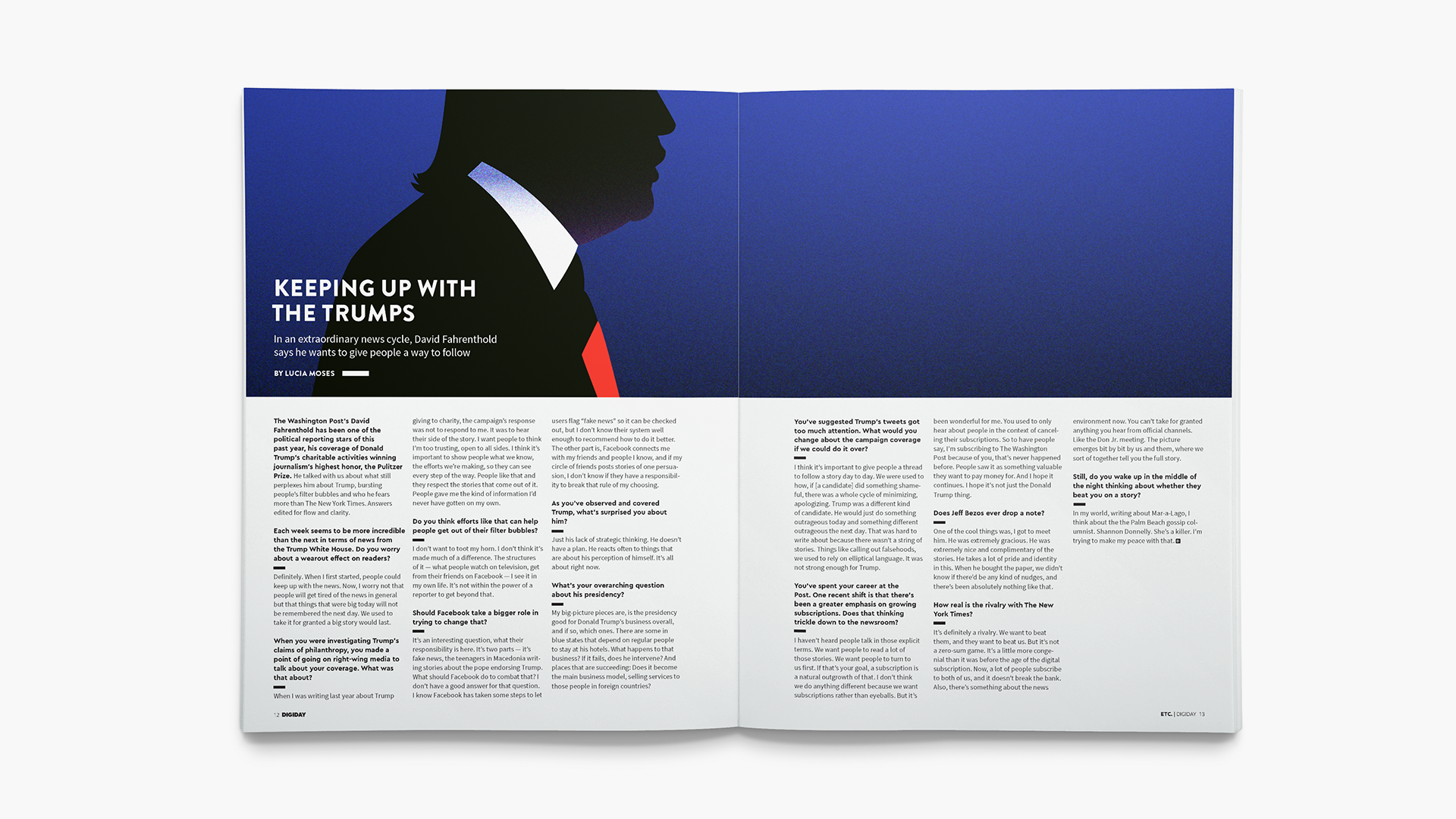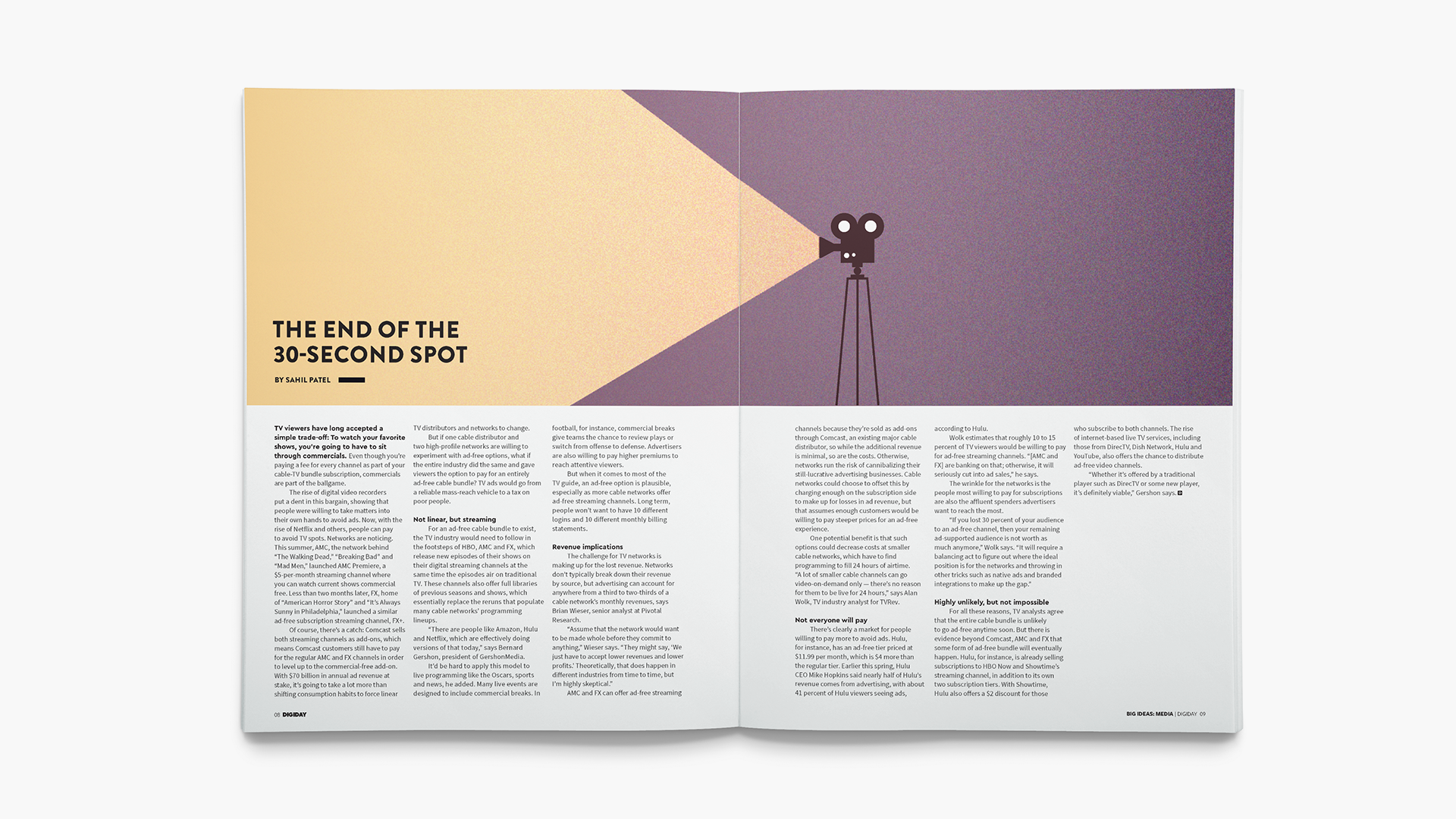 For the company's quarterly magazine, I focused on creating minimal, eye-catching art that would appeal to its sophisticated, executive-level readership. I was also the point-person for our printers and responsible for ensuring timely and accurate production.​​​​​​​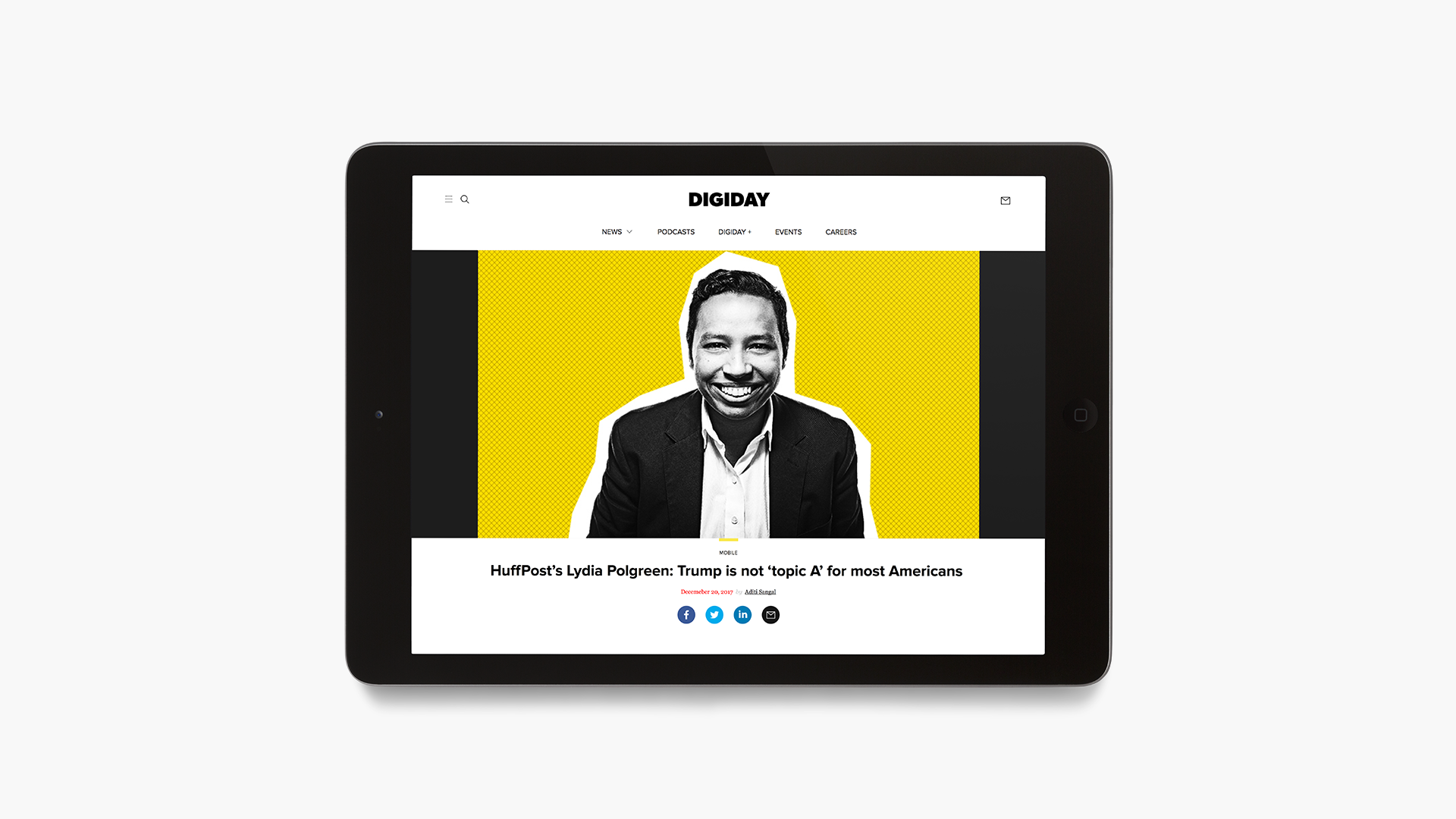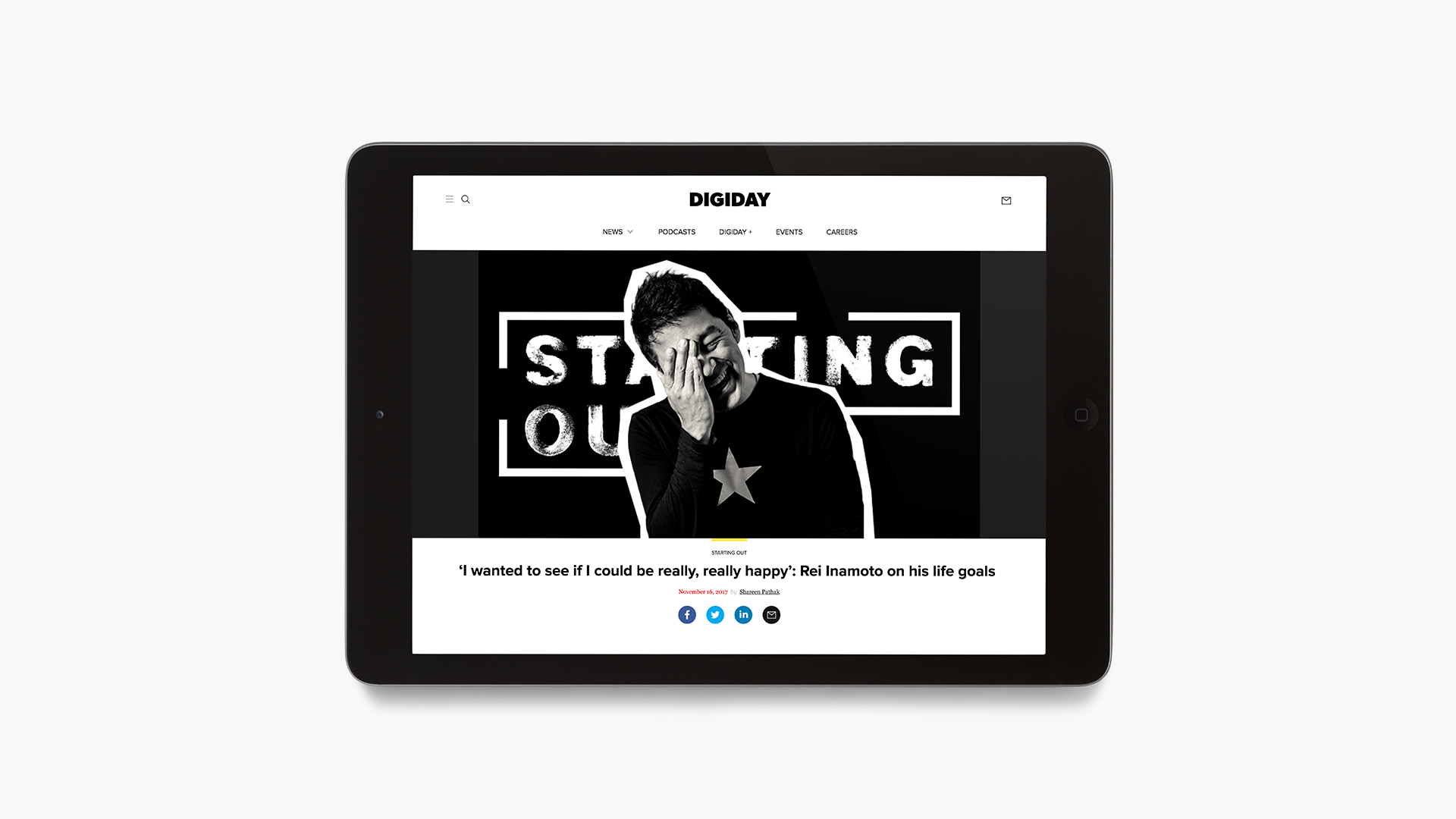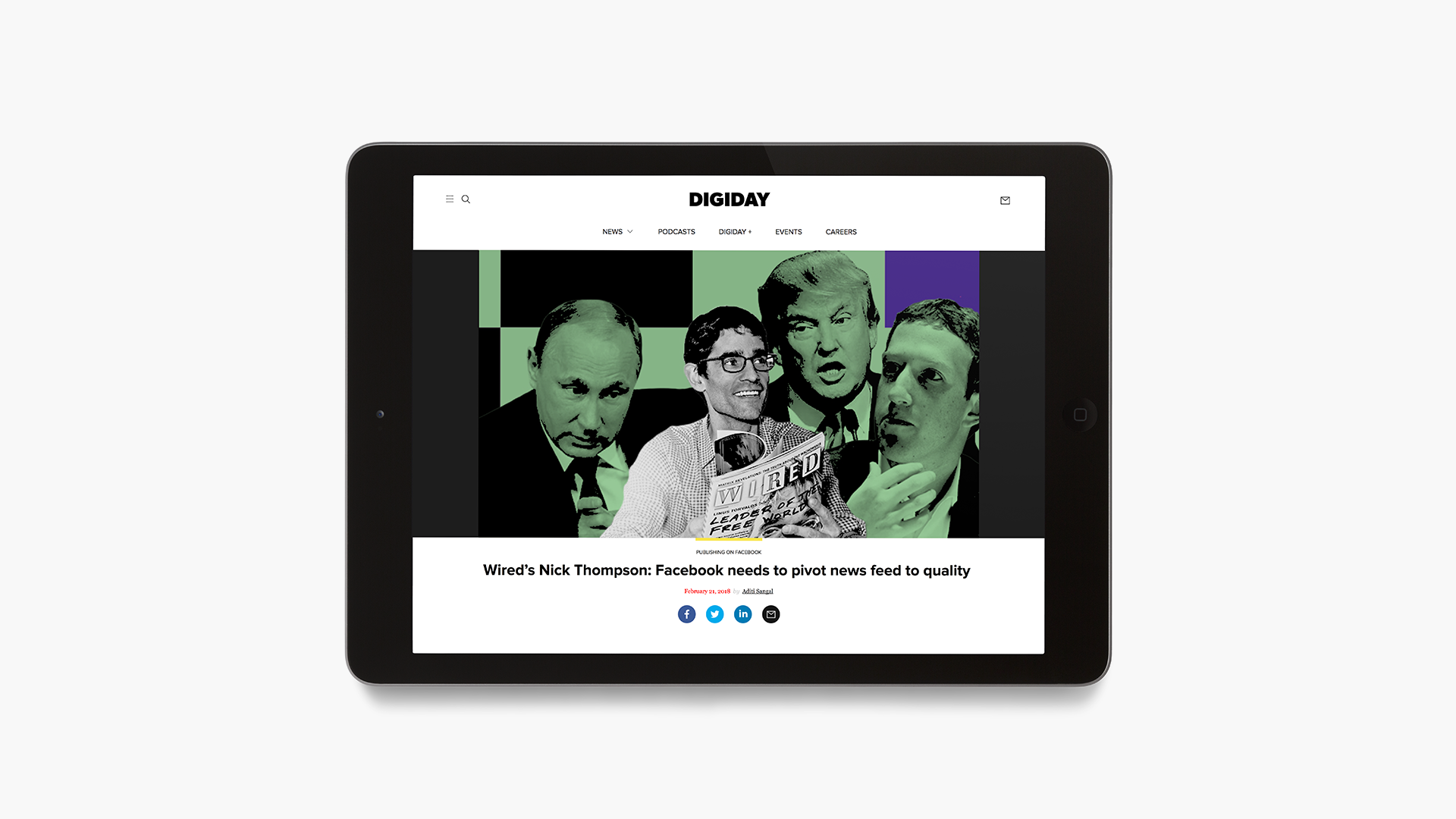 For Digiday's popular podcast series, I created artwork for each show that used bold colors and a cut-out approach to highlight the buzzy guests. ​​​​​​​